10 Things Dog Owners Do (But Might Not Admit To)
So I'm currently in the middle of nowhere, California, camping out for the rest of the week with a bunch of youth from my church as one of their camp counselors! I was asked to go pretty last minute, but thankfully, one of my favorite bloggers came to my aid and wrote a guest post here to keep you all entertained. Shannon has the cutest shiba inu pup and I love that she understands my obsessive love for Rosie! Dustin and I were laughing so hard at this guest post she wrote; because it is all SO true for us! Be sure to check out the rest of her blog after you see what she has to say about things dog owners do:
---
Hi! I'm Shannon and I run a little blog called shanndelier where I talk about everything from reading to relationships to eating to traveling. My husband is a professional chef and we live in Salt Lake City.
I'm so honored to be here on Life with Rosie. Chelsie's blog is seriously one of my absolute favorites to read and is where I get a lot of my inspiration and blogging knowledge. Plus, I just know that Rosie and my little shiba inu, Amaya, would be best friends!
Amaya is six months old and the sassiest puppy ever. Even though I had a golden retriever when I was in high school, this is my first time actually owning my own dog and therefore entering the world that is dogs and their owners. Which is why I'm here to talk about the 10 things we dog owners do, but might not tell you about.
1. Have two sided conversations with your dog.
My husband works nights, so I'm home alone with Amaya most evenings and I just talk to her constantly. "Guess what I did today? Come on, guess. No, not that. Fine, I'll just tell you."
2. Buy your pup healthier food than you eat.
I'm constantly telling my husband we need to buy healthier treats for Amaya. They need to be grain free, real meat should be the first ingredient, they should be all natural. Come to think of it, the majority of what I eat isn't made of real meat, but Amaya's the one that gets the special treatment.
3. Talk about your dog when other people talk about their kids.
In a conversation about how someone's toddler drew on the walls or how a friend's baby spit up everywhere, I've been known to follow up with, "Yeah, the other day my dog climbed on top of my kitchen table and shredded my fresh bouquet of flowers to pieces." It's not really the same, but to you it is.
4. Say no to hanging out with humans so you can watch Netflix with your pup.
Guilty pretty much every Friday night. My dog doesn't care if I wear sweats and eat an entire pizza by myself.
5. Ask your pup "do you want a grilled cheese sandwich?" or other random questions a million times just so you can see that confused head tilt.
I might have just stopped writing this post to ask Amaya if she wants a grilled cheese sandwich. She did the head tilt and it was so cute!
6. Look at pictures of your dog when you're at work because you miss that darling little face.
Usually, at about 2:00 pm every Monday through Friday, I start thinking about Amaya and what she's doing right then. Then I think about how I kind of want to own one of those dog Skype things, but I don't want to be that person.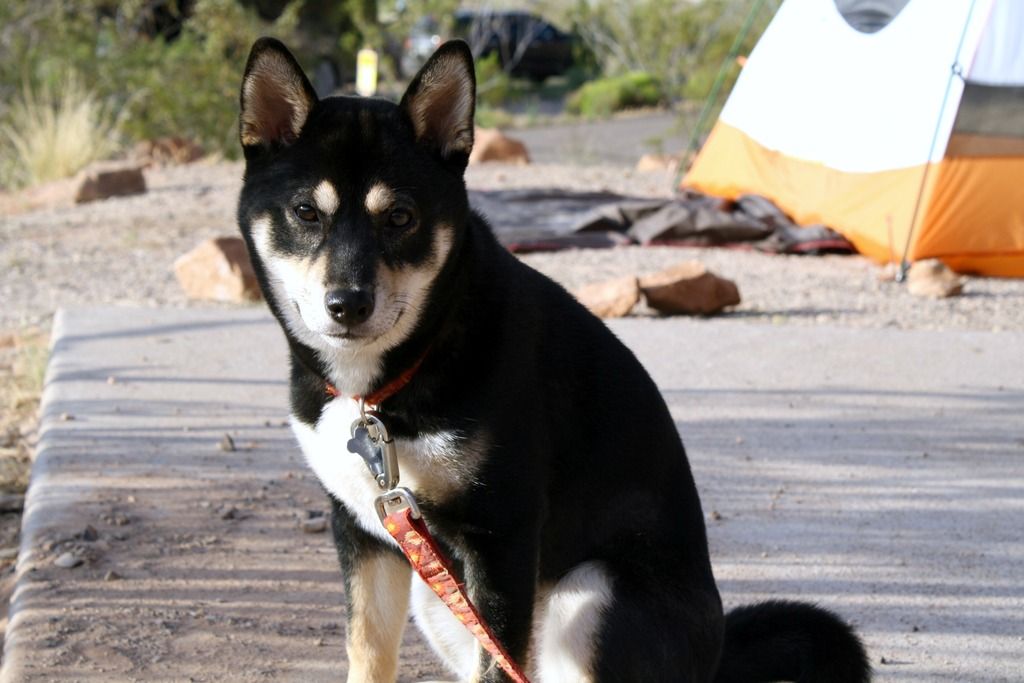 7. Realize that every single picture on your phone is a photo of your puppy.
Once you have a baby dog, everything else just seems so meaningless. Why take pictures of anything else? Plus, everything she does is so adorable and needs to be documented!
8. Set rules for your dog and then slowly let them break them.
No pets on the furniture. Bedtime is 10:00. Oh, you want to watch one more late-night episode of Parenthood while cuddling with me on the couch? Okay, just this once. But you'll never sleep in my bed. (She will.)
9. Try to pass off your dog's food as a treat that they should do a trick to get.
You left the treats in the other room or at home but you really want your puppy to roll over right now. Solution? Her own food. Never mind that there's an entire bowl of it that she can eat whenever. Amaya falls for this every time.
10. Love her way more than any non-dog-owner could understand.
I've been in many a conversation about how dogs get fur everywhere, are too expensive, or destroy your things. But cute Amaya makes it all worth it. She's a whole third of our family and we wouldn't trade her for the world!
What do you do as a pet owner that you might be a little afraid to admit?